Are you looking for experts to manage your network?
Intelair is a Quebec company focused on business computer networks. Passionate about networks, we have worked on developing several of the major enterprise networks in Quebec.
Why delegate the management of your network?
Equipment maintenance
Configuration backup and history
Documentation portal
Ticketing system
Remote and on-site support
Preventive management of LAN/WAN infrastructure
Helpline in English and French
Based in Quebec
and more ...
Choose

Intelair


to manage your network
Some of our certifications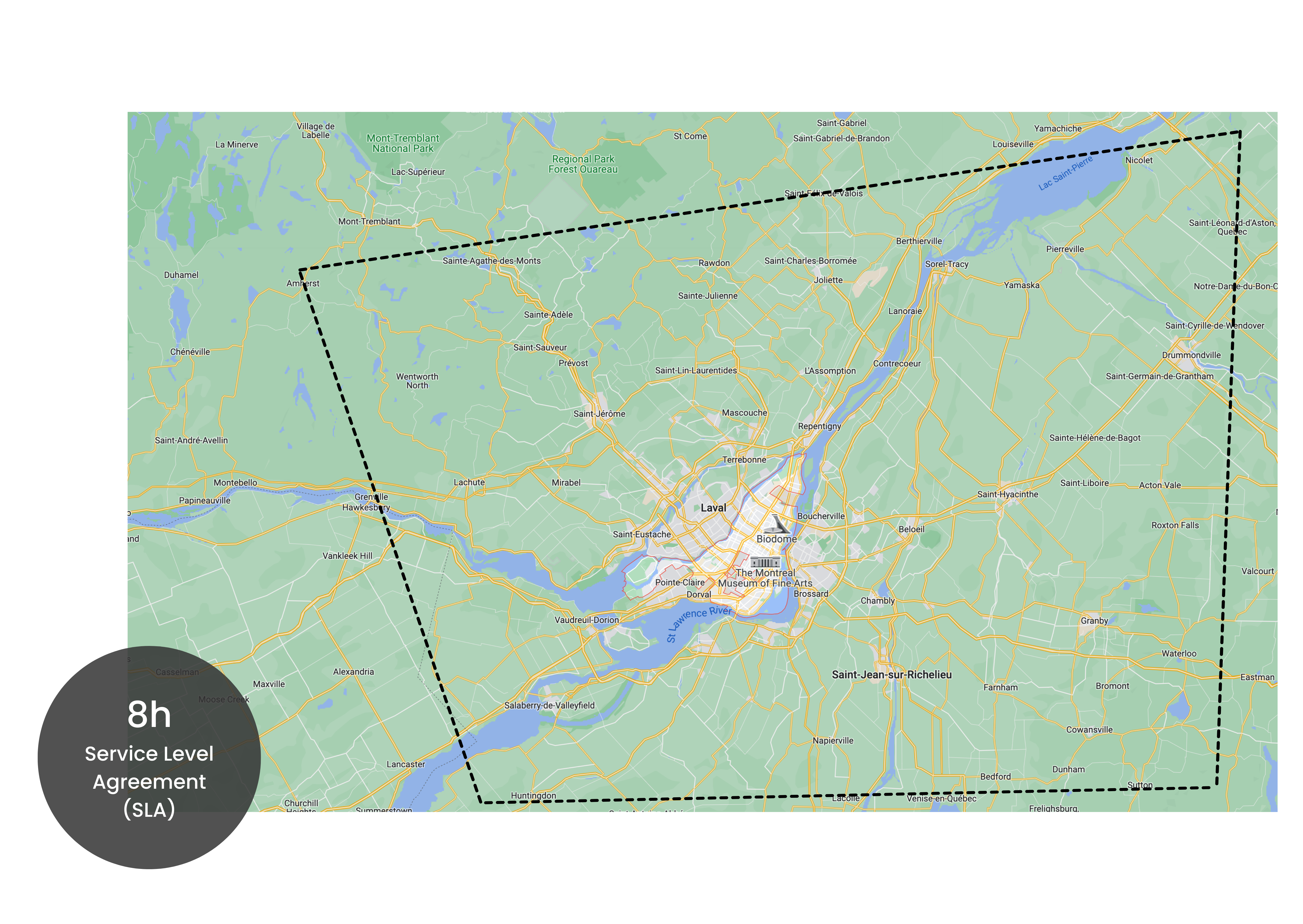 MONTREAL AREA: 8 HOURS sla
We provide on-site coverage as needed in the general Montreal area within 8 business hours to customers with a Service Level Agreement.​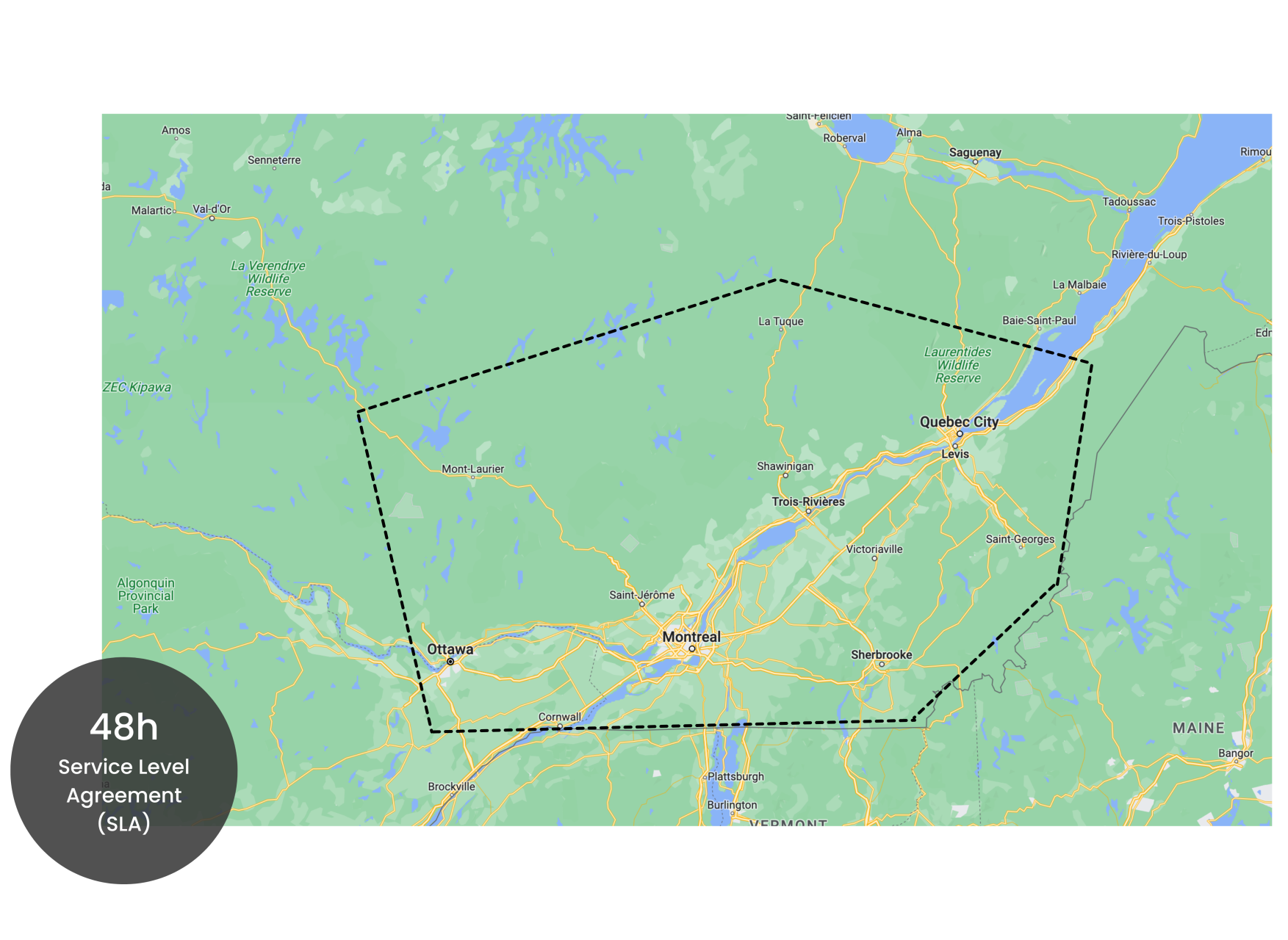 remote cities : 48 hours SLa
For other major cities outside Montreal, we deliver our services within 48 business hours for a SR.
Thank you for everything!!! You guys are amazing and I wish you could do each of these setups!
We had an excellent experience working with Intelair. They were quick to respond and provided good value for money. I can easily recommend them to others.
Great team to work with. Very professional and quick to react in critical situations.
We received prompt and very friendly support that met all of our digital security needs.
Everyone did an exemplary job!
I have never had such good service in 18 years!
Thank you so much for the detail information. You truly know your job, because everything is working to a tee !!! Thanks again
I would like to know more
Managed Network
Switch, router, firewall expertise

Preventive management on LAN infrastructure

LAN configuration, deployment and management

Remote and on-site support

Customer service in English/French

Dedicated Network Architect

Server for configuration backups

Equipment spares available in case of emergency
Advanced Managed Network
Switch, router, firewall expertise

Preventive management on LAN infrastructure

LAN configuration, deployment and management

Remote and on-site support

Customer service in English/French

Dedicated Network Architect

Server for configuration backups

Equipment spares available in case of emergency
Turnkey
Switch, router, firewall expertise

Preventive management on LAN infrastructure

LAN configuration, deployment and management

Remote and on-site support

Customer service in English/French

Dedicated Network Architect

Server for configuration backups

Equipment spares available in case of emergency