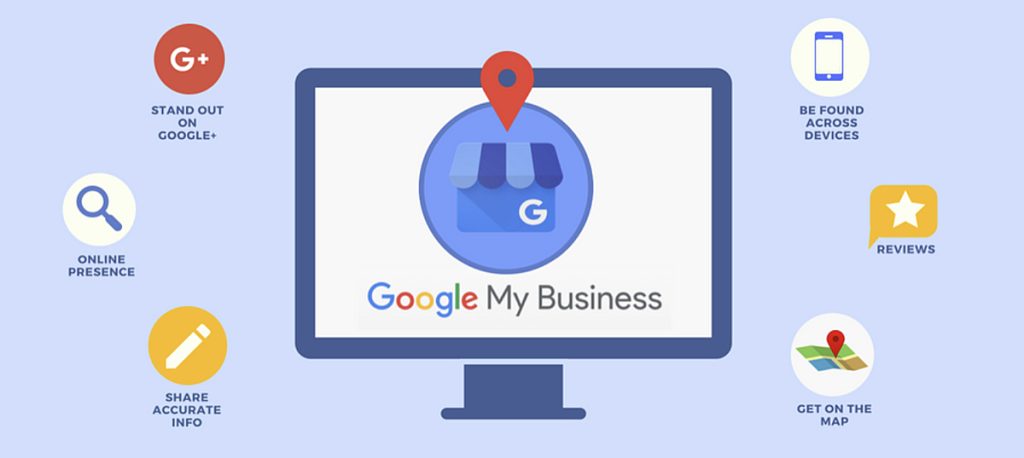 Why use My Google Business?

It gives you the ability to list your business on google maps and search results. It provides quick information on your services-products. Extras like photos, videos, post, reviews, ratings … gives your company more credibility. There's even a messaging system where people can contact you directly
*** Good SEO: 'process of improving the quality and quantity your website- web page from search engines'
#1. Create an Account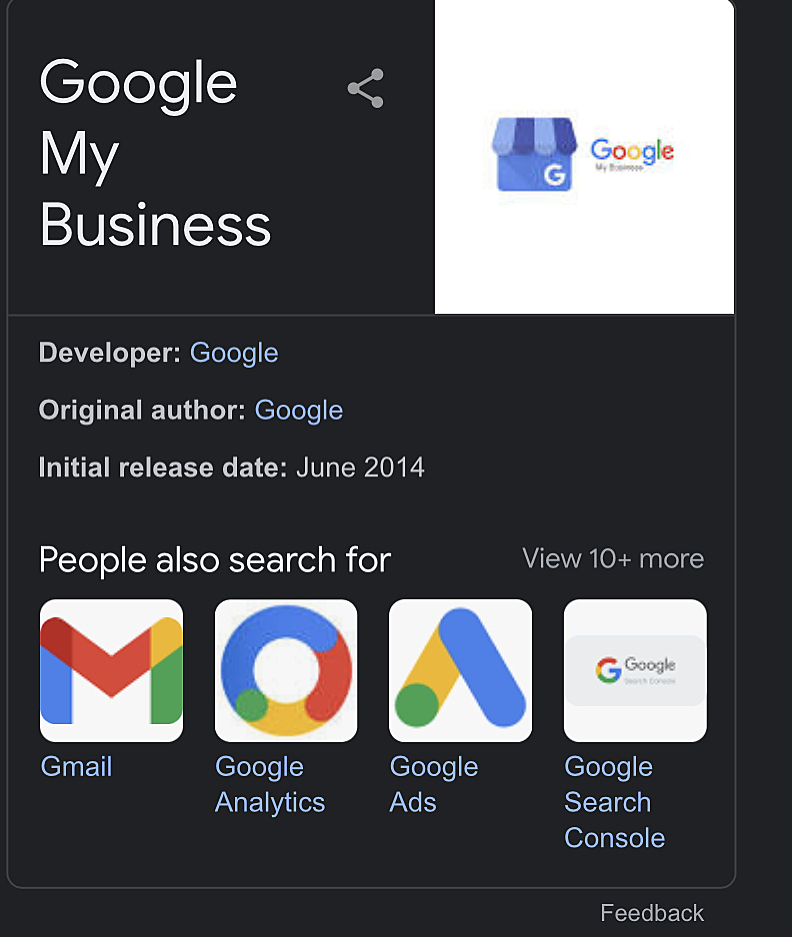 Some accounts are automatically created by google. If the case it will appear in a box at the right hand of your screen
-Search your company on google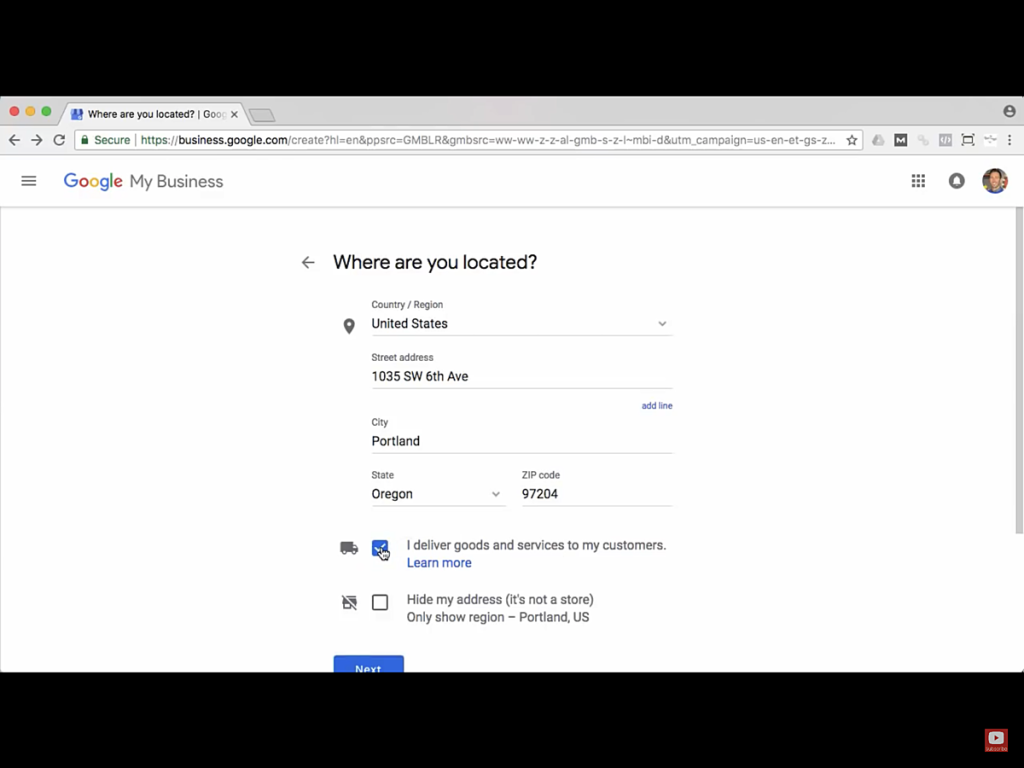 a) Enter basic company information: Company Name, Address, Phone, Website URL,
CLICK: I deliver goods and services to my customers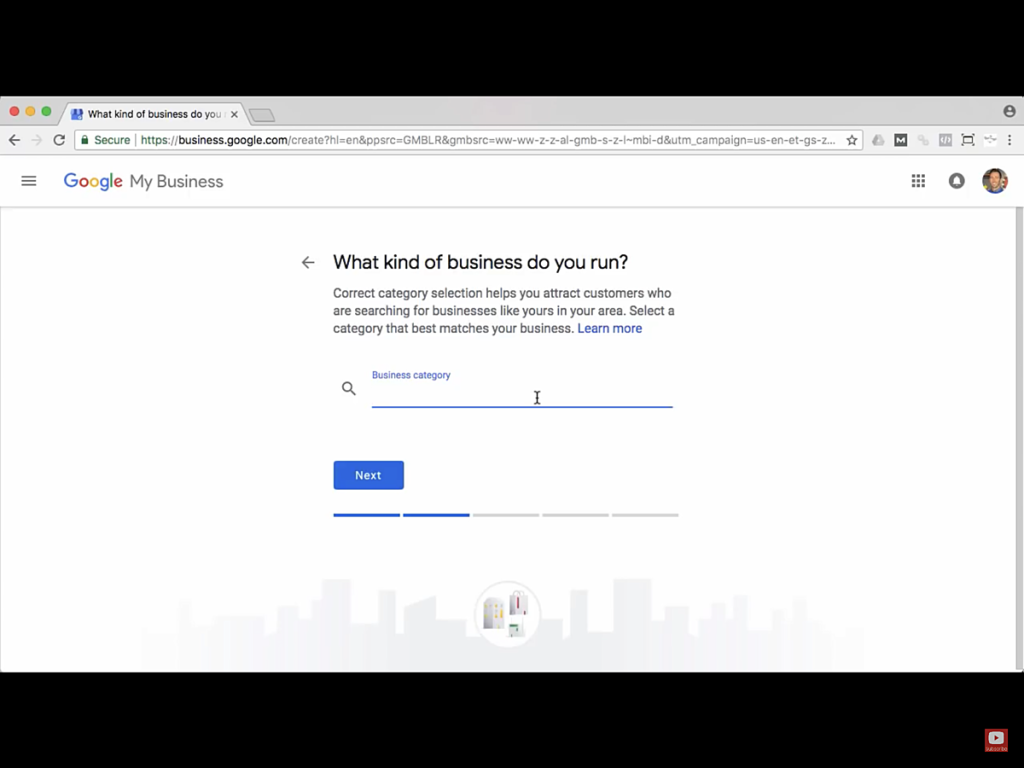 c) Enter : IT Support, Web Hosting, Web design…. Be specific ( SEO) if you want to appear in the listing
When your listing is created, what's next?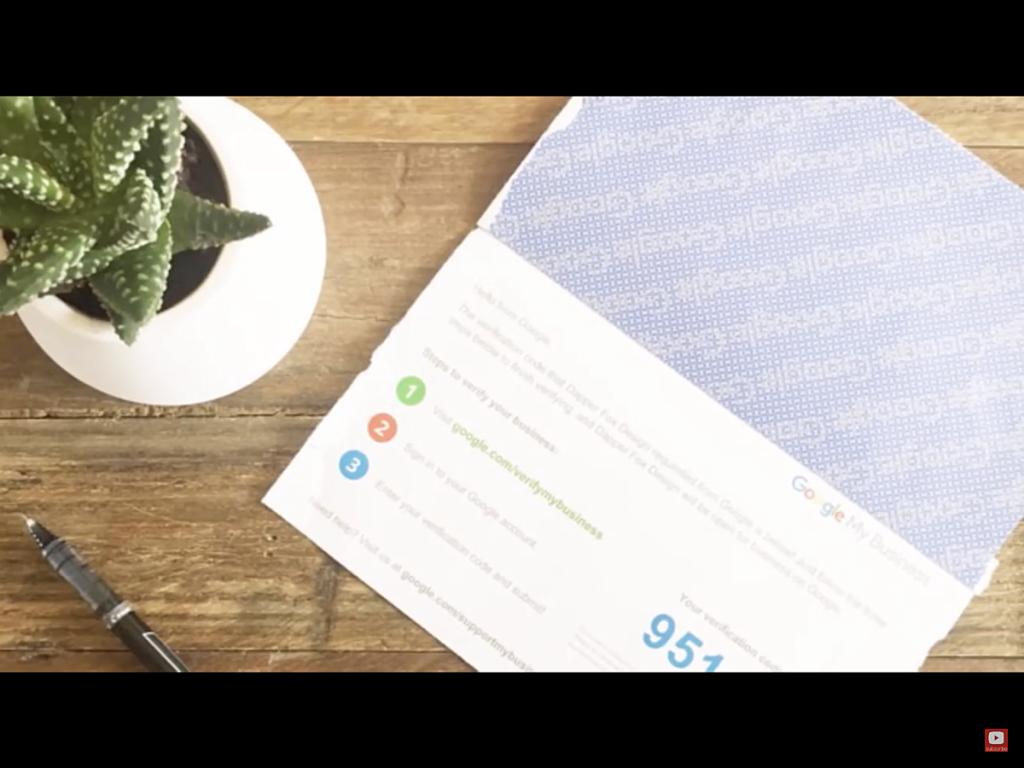 To verify your business, google will send a Postcard by mail, enter your business address:
Customize your Google Business!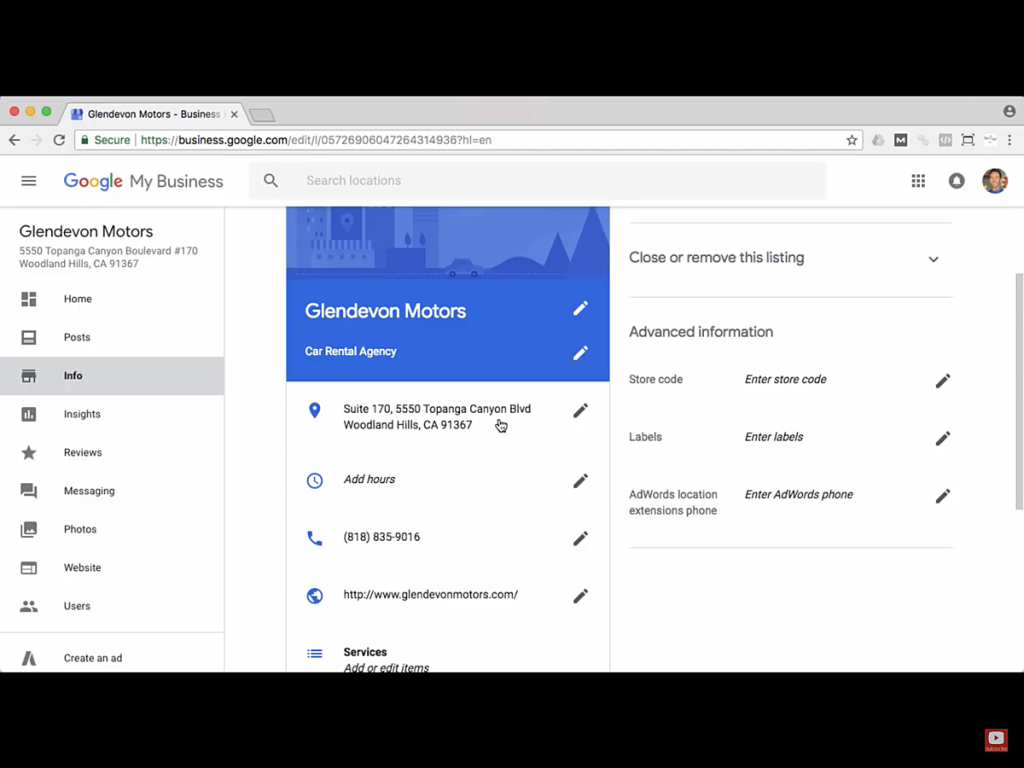 Info TAB:
a) Make sure all your company information is updated and accurate.
Add Business hours openings : Monday -Friday from 8h00am-5h00pm Example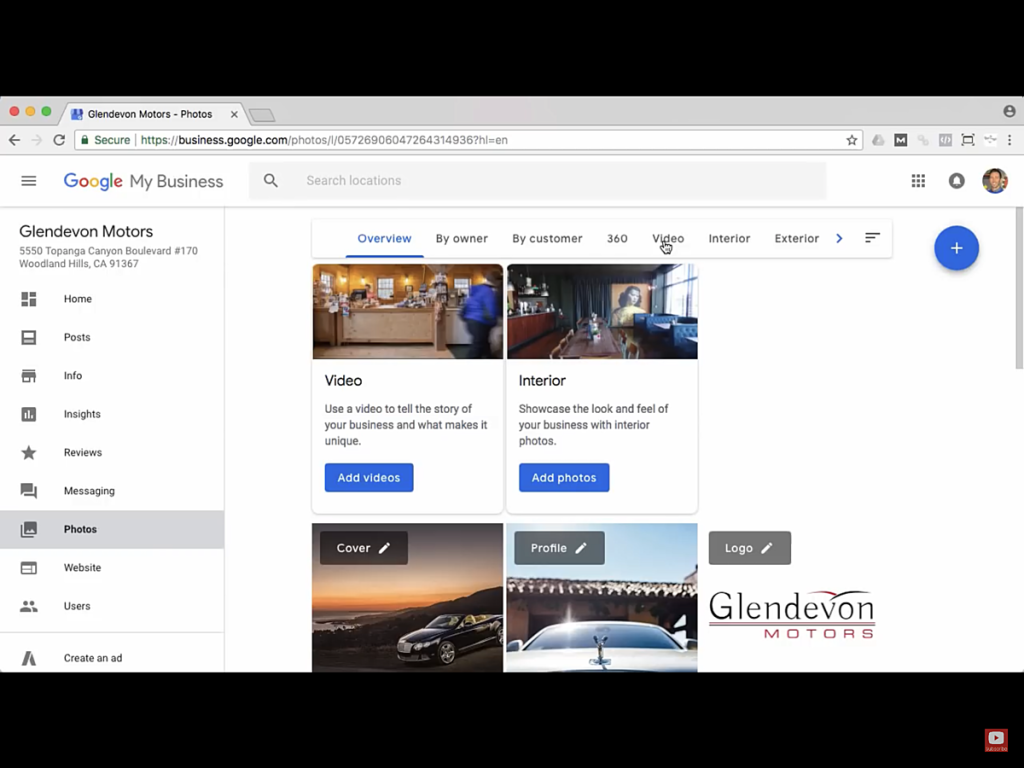 Photos TAB:
The more photos the better! People are visual and like to see what the company offers!
Add Company Logo and Brand
Add Video: How to use our website, Overview of our products, Overview company, How to create an account…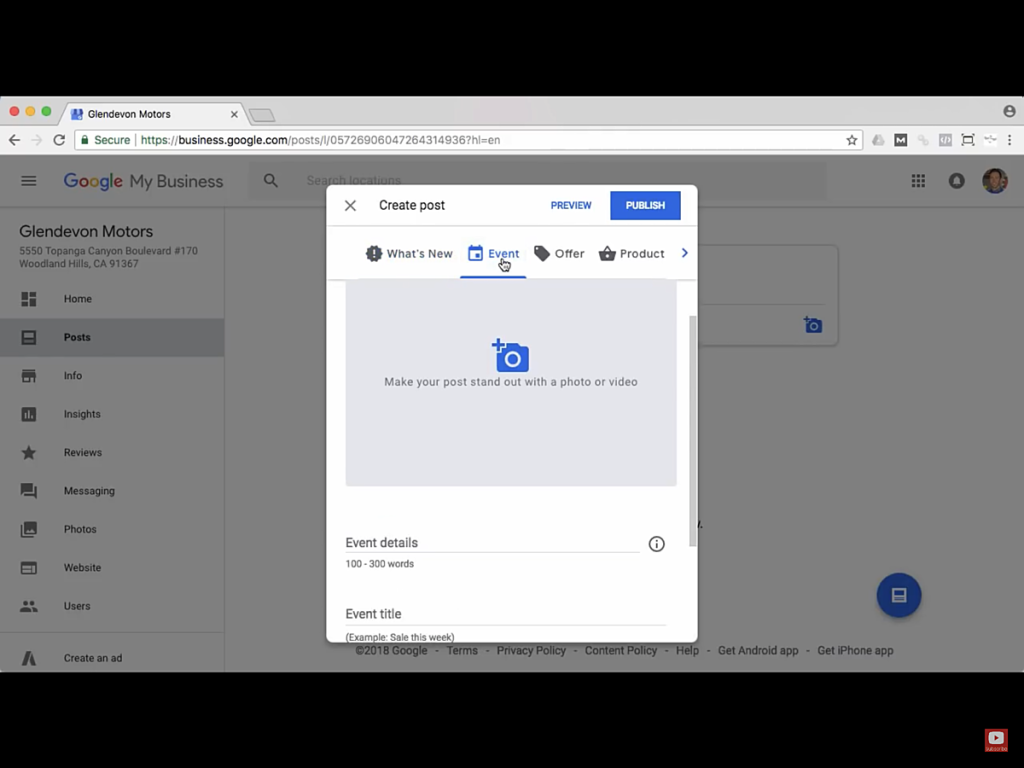 Post TAB:
Create nice Post! Import image and publish a post from 100-300 words!
'When you post new content directly through your GMB listing, you are sharing relevant content and information about your local business, which contributes to building your location authority. This tells Google that your business is legit. The more you legitimize your business to Google, the higher ranking you will get'.