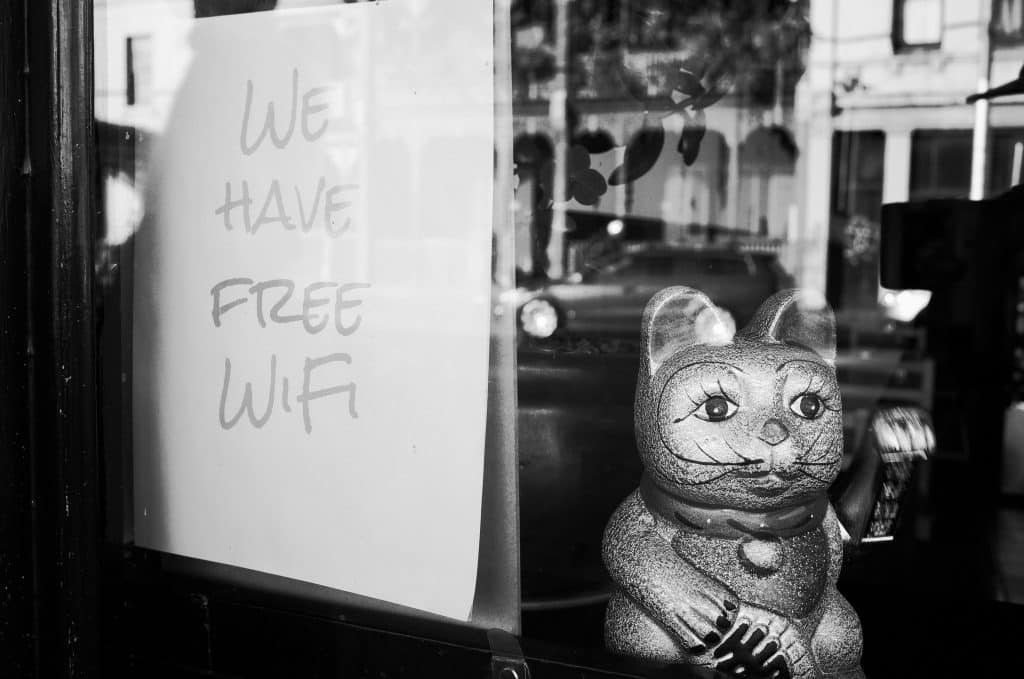 According to the Montreal Gazette ' Most free WiFi hotspots in Montreal track your personal data' . And that not on only for 1 day or 2 Days. Studies suggest that some track someone's online browser for a century!
For many of us, free WIFI is very practical! If we run out of data for example we go to the nearest Free WiFI zone or to our favorite coffee shop and that's it!
Many workers love to do business in coffee shops, public places… and use free WIFI instead of their own data. It is very convenient but as well a bit concerning.
Is the Wi-Fi secure ?
That's the biggest question! And the thing is, it's hard to know!
According to the CIUSS West-Central Montreal , these are their recommendations " Public wireless networks and WiFi hotspots are not secure. Anyone can see what you're doing on your laptop or smartphone while you're connected. Limit what you do on public WiFi and avoid logging into your main accounts, such as email and banking services".
Many Cyber criminals like to place themselves between you and your WIFI connection to get access to your information. This is why we should always be careful and limit our use of public WIFI especially for transactions, business, payments…
Tracking your data
Imagine all your online browsing monitored for up to a century! Some hubspots use cookies to monitor your activities.
Montreal Public Wi-Fi
You can consult the Montreal City guidelines before connecting to it's WIFI:
https://montreal.ca/en/programs/mtlwifi#pg-multi-volet-2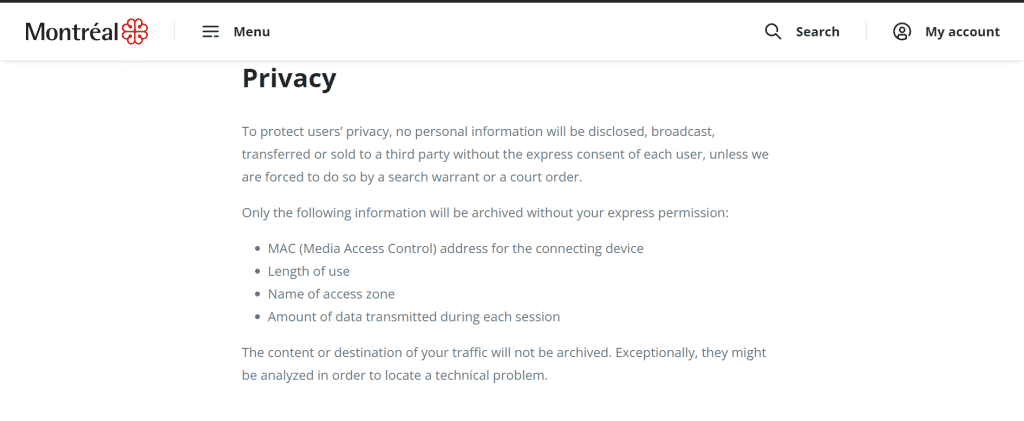 So not all Public WIFI that are unsafe and dangerous, but we should use alot of caution when using them!
Why not enjoying a coffee and tea without being connected like in the old days once in a while 🙂